CONTESTS???
YES!  We have TWO for 2018!
*************************
THIS CONTEST WILL HAPPEN!  Enter TODAY!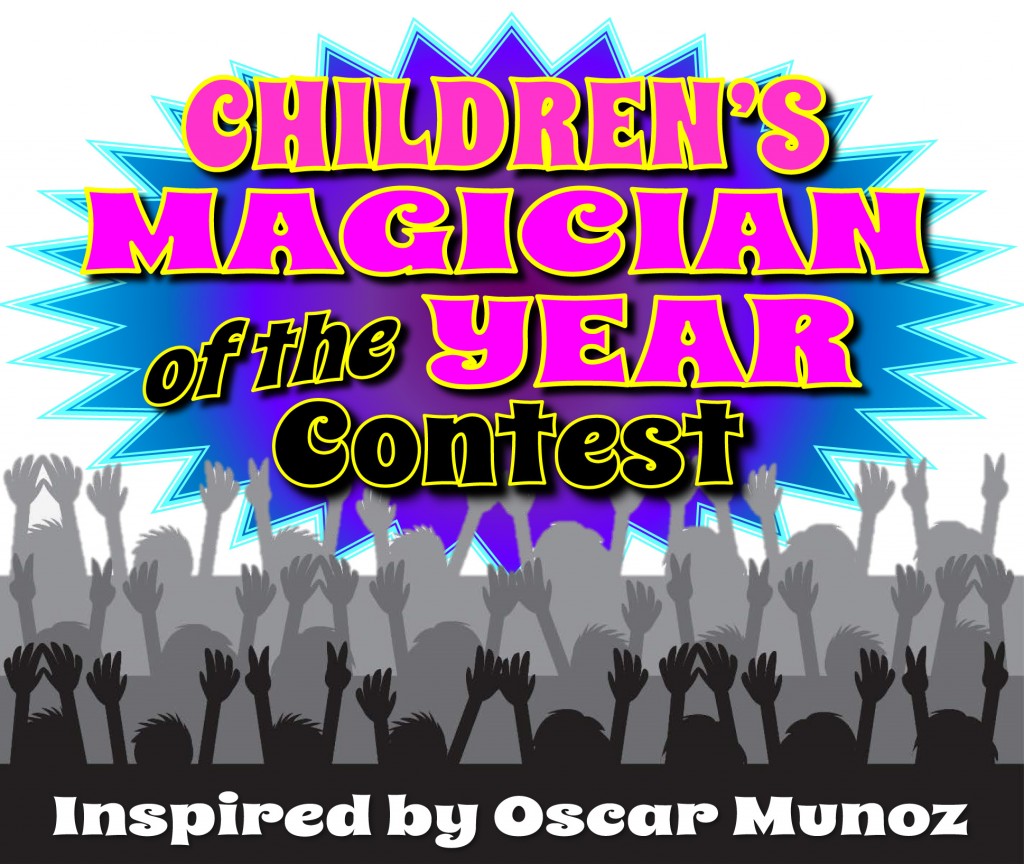 ONE WINNER TAKES ALL in this contest JUST for Magicians who perform for Children!  
From Birthday Party Magicians, to Daycare Center Magicians.  Family event Magicians, to Blue & Gold Banquet Magicians…  ANY Magician who performs for CHILDREN may enter this contest!  ONE WINNER out of the possible THREE who participate, by appearing at HOYT SHERMAN PLACE during the Public Fund Raiser Gala Show for the Ronald McDonald House…
ONE magician, will be crowned the
CHILDREN'S MAGICIAN OF THE YEAR 2018,
and will walk away with more than…
$2,000.00 WORTH OF MAGIC MERCHANDISE!
Our Sponsors for this contest include…

And many others!
 *********************************************
THIS CONTEST WILL HAPPEN!  Enter TODAY!
The MAGIMASTERS Seniors Magic Tournament
AbraCORNdabra is proud to continue the Legendary Magic Contest for magicians aged 50 and older.  We are the ONLY MAGIC CONTEST IN THE WORLD designed JUST for "Senior" Magicians.  *(Aged 50 and older)
Winner receives the coveted MAGIMASTERS Hat, Jacket, & Trophy

.  Spots to appear in the MAGIMASTERS 2018 Senior Magic Tournament are limited.  Contact us today to reserve your appearance slot.
 ***************************************************
WHO WILL BE THE NEXT WINNER IN 2017?
***********************************************
WE HAVE DECIDED THE MIDWEST CHAMPIONSHIP OF STAGE MAGIC and THE MIDWEST CHAMPIONSHIP OF CLOSE-UP MAGIC WILL BEEN CANCELLED FOR 2018 & 2019.
THIS IS A TOUGH CONTEST – VERY T-O-U-G-H!
From the audition tapes we have received over the last couple of years for these contests, NO ONE has stepped up to the plate with the level of professionalism this title demands!
The TITLE GOES UNCLAIMED FOR 2016, 2017, 2018, & 2019.  We are going to hold off producing this contest until our 10th anniversary year.  We ask, (no, BEG ) everyone to start NOW putting together a contest act WORTHY of these titles!  WE WILL NOT JUST GIVE THESE TROPHIES & AWARDS AWAY!!!  
THE MIDWEST CHAMPIONSHIP OF MAGIC
THE MOST PRESTIGIOUS MAGIC CONTESTS IN THE MIDWEST
TWO SEPARATE CONTEST:
"The Midwest Championship of Close-up Magic"
&
"The Midwest Championship of Stage Magic"
First & Second Place CASH PRIZES & TROPHIES for STAGE and CLOSE-UP MAGIC
PEOPLE CHOICE AWARD for STAGE & CLOSE-UP MAGIC
* The Midwest Championship of Magic "AWARD OF EXCELLENCE"
(*If awarded) includes Trophy & All-expense paid trip to LAS VEGAS!!!
STRICT RULES APPLY
This is one of the most prestigious titles to be awarded in the World of Magic.  SOMEONE is going to take home the trophies and cash prizes… WILL IT BE YOU?